Joe Vejraska, project architect for GHN Architects and Engineers, worked with the Springfield Public School District in specifying a railing system for the new construction of Glendale High School's Commons Area. For both aesthetics and maintenance reasons, the owner and architect wanted a railing that was something other than traditional welded painted steel.
For the railing frame, stainless steel was found to be too expensive. An anodized aluminum appeared to offer a good value alternative that would minimize maintenance costs.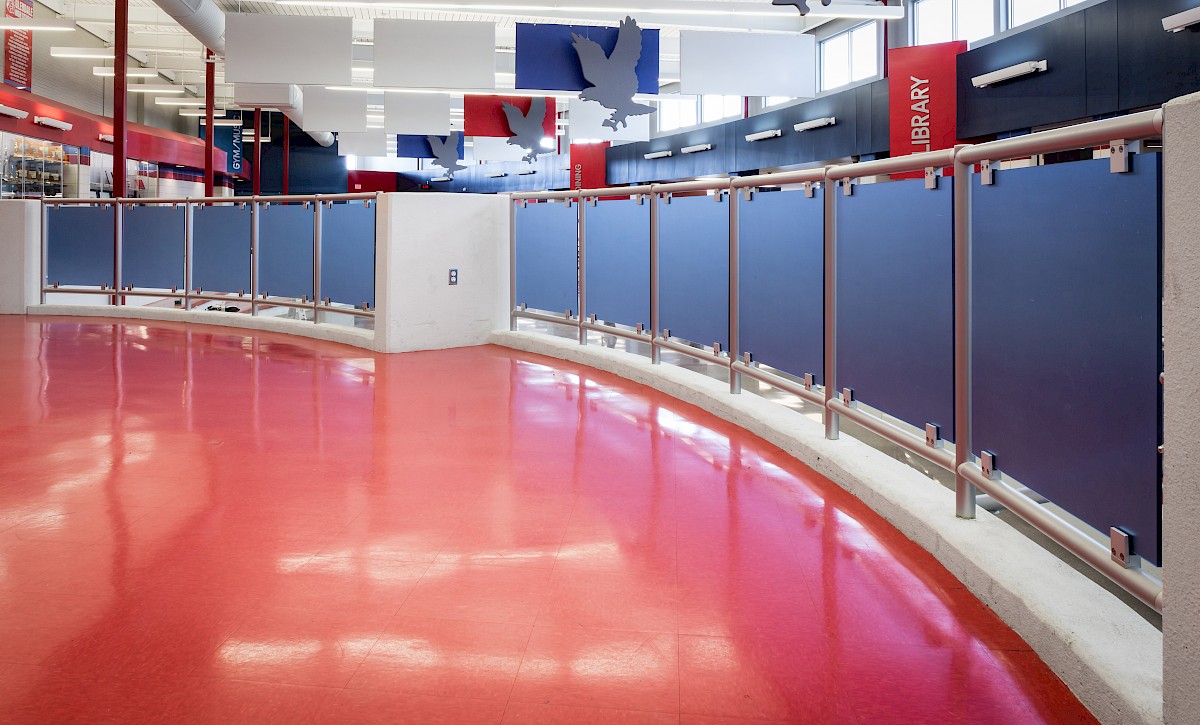 The usual infill designs of picket and other metal materials were rejected for a more opaque infill that allowed light into the space, having a "frosted nontransparent" finish. For the infill, tempered glass was quickly rejected, in favor of an acrylic resin panel system.
Joe found that Hollaender® Manufacturing's Interna-Rail® anodized aluminum railing system, combined with Lumicor® Lago acrylic resin infill panels offered the school the look and functionality they wanted, at a price they could afford. In addition, all involved liked the fact that Hollaender's component/non-welded design gave it a versatility that was an added feature.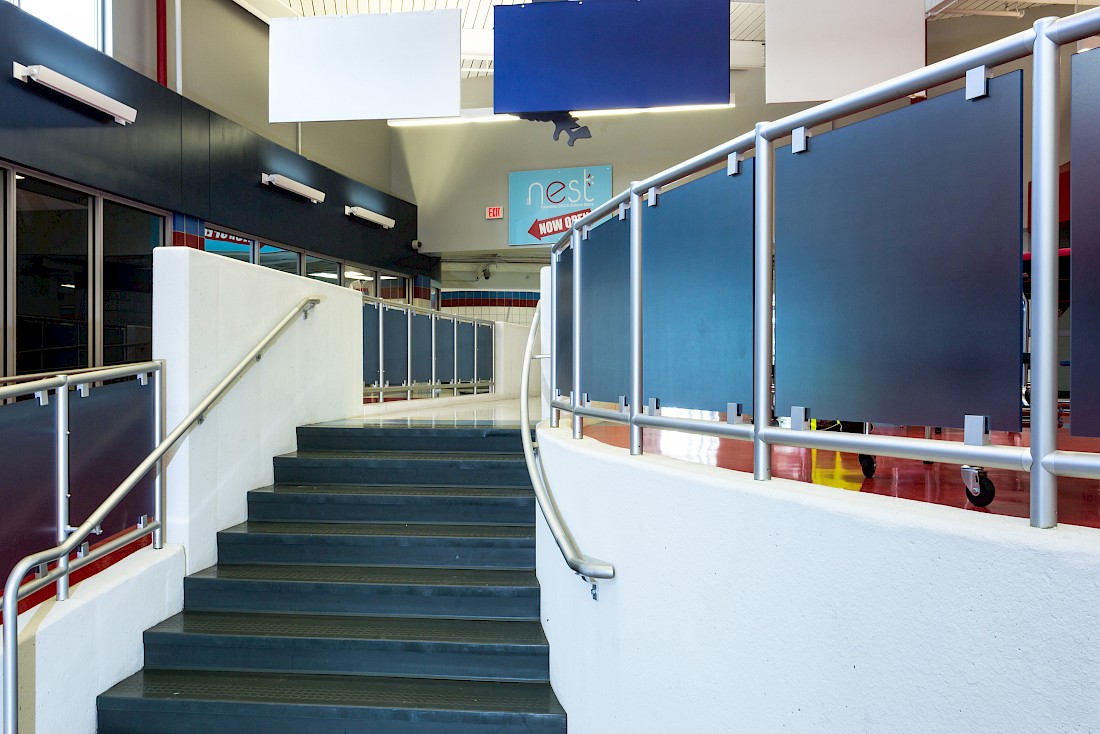 All stakeholders in this project, from architect to contractor to owner, are highly satisfied with the Hollaender railing.
GHN Project Architect Joe Vejraska
Location:

Springfield, Missouri

Architect:

GHN Architects and Engineers

Railing:

Infill:

Finish:

Clear anodized finish frame with light blue textured Lumicor® Lago acrylic resin panels