Liberty Center is a brand new development that opened in late 2015, located on 100 acres just north of Cincinnati, Ohio. It is mixed use, with retail, residential, and commercial tenants.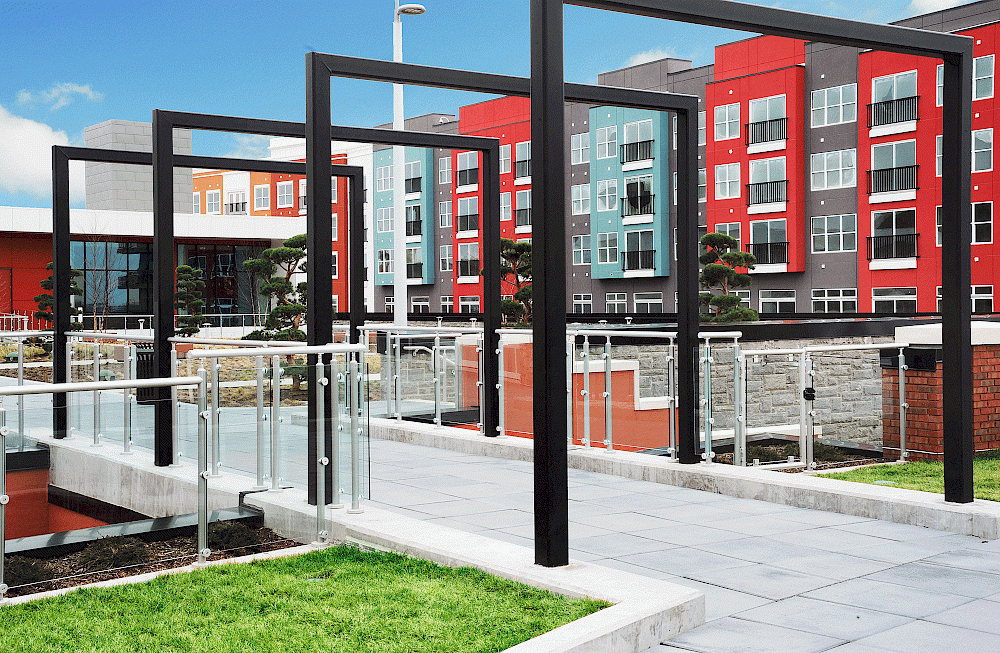 From the onset of the project, Steiner + Associates in partnership with Hoar Construction were looking for a railing system for their outdoor common area, now called "The Acropolis". This is located on the 2nd level consisting of a park, church, seating area, and restaurants.
While the original specifications called for a stainless steel railing with glass infill, they rapidly made the decision to go for an aluminum railing system, for both initial cost and long term maintenance reasons, especially in the winter as Cincinnati gets a good amount of snowfall in winter.
They wanted a railing using glass infill to allow for superior transparency., and in aluminum, for low maintenance in this outdoor location. Hollaender's VUE™ non-welded aluminum railing system with clear anodized finish, and 3/8" clear tempered glass was selected, as the best combination of aesthetics, functionality & price.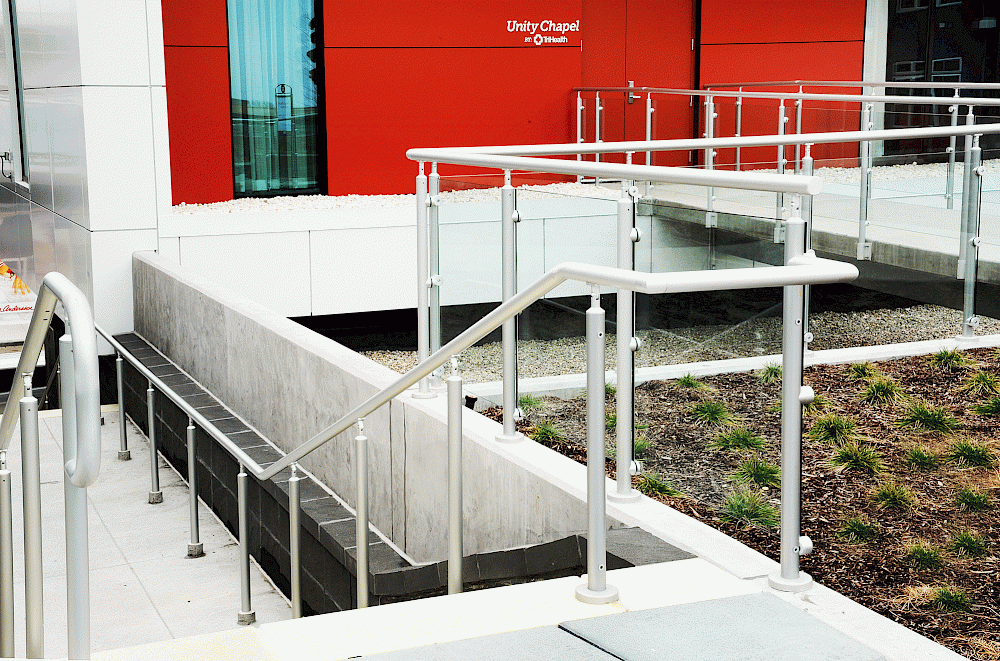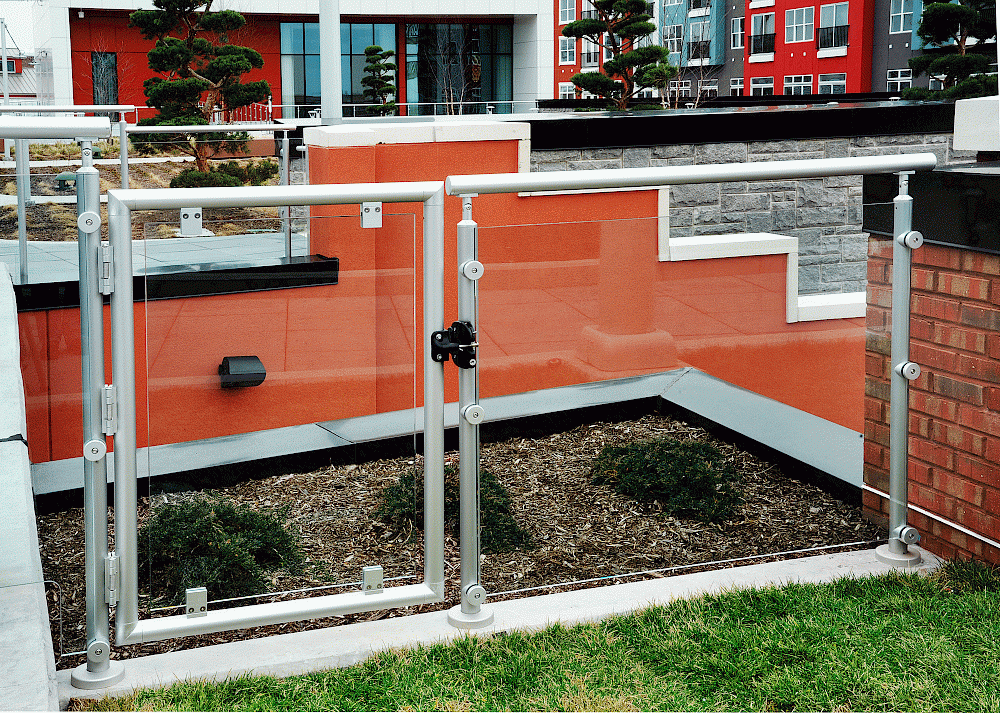 Location:

Liberty Township, Ohio

Railing:

Infill:

Finish:

Clear anodized finish railing with 3/8" thick tempered glass
Chris Feenke, Senior Construction Executive with Hoar Construction states:
"Hoar, as overall project manager, were highly satisfied with Hollaender's performance in producing railing under tight time frames and challenging site conditions. Hollaender was a great partner!!"
After one year and one fairly snowy winter, Steiner's Director of Operations for Liberty reports
"No maintenance issues whatsoever with the Hollaender railing".