Tasked with a major renovation of Scottrade Center, home of the St. Louis Blues NHL Hockey Team, Paric Construction selected the Newman by Hollaender™ structural glass railing system for the railing in the arena's exclusive theater box area.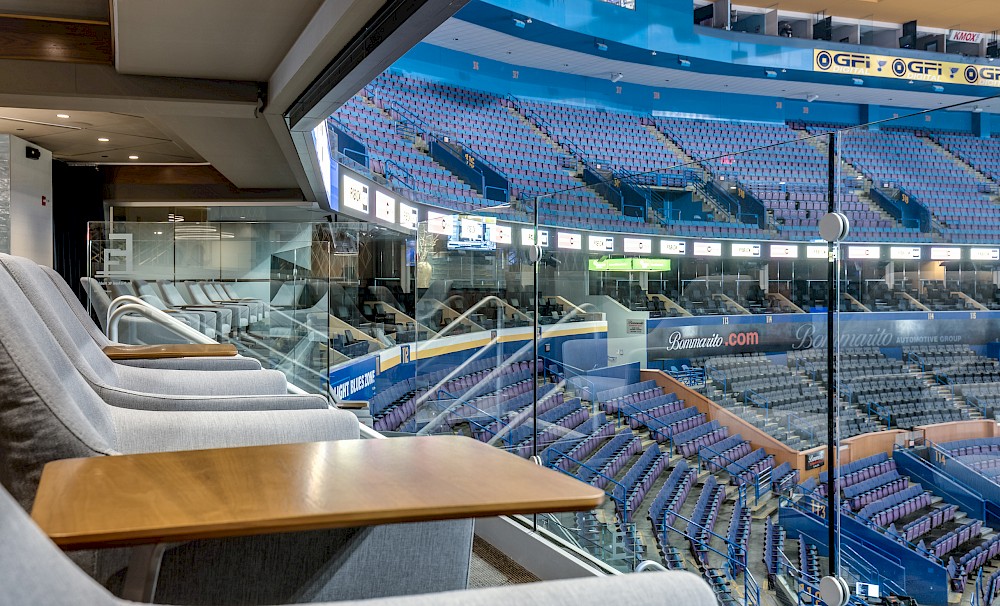 This job was unique in its need for fast execution. Time taken between placement of order and completed installation of over 500 linear ft. of railing was 8 weeks.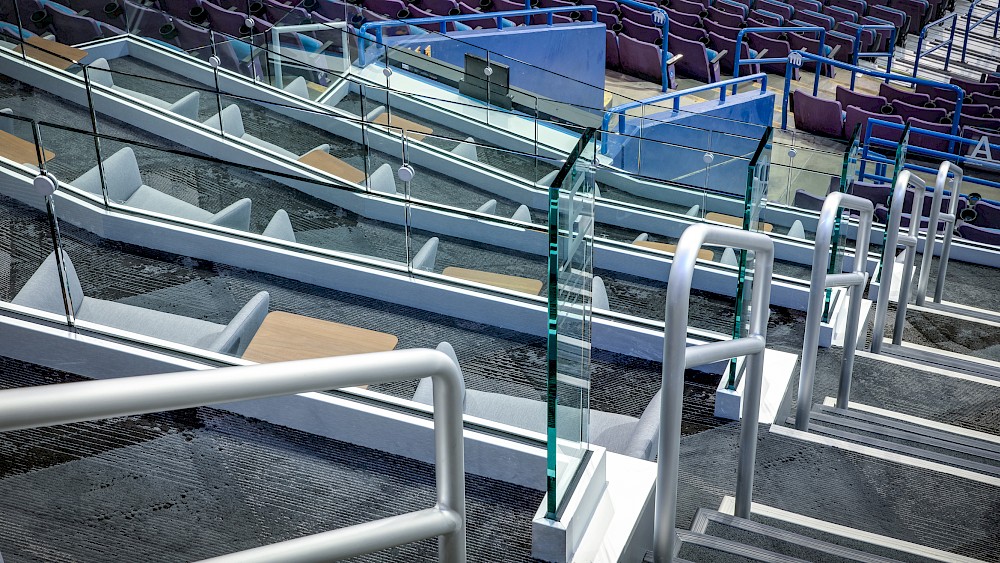 Hollaender was able to assist in expediting the project in two critical areas:
1. The PanelGrip2® dry glaze shoe system improved installation productivity greatly vs. a traditional wet glaze shoe system that requires grout. Setup time is not required for grout to set. In addition, there were times that existing glass lites that had already been set needed to be removed to allow passage of material.
2. The original specification called for an anchoring system that required anchors on 8 inch centers in order to meet building code. Hollaender was able to use its proprietary anchor mounting software from Hilti to design an anchoring system that required anchors on 16 inch centers. This not only reduced cost and lead time of the base shoe, it greatly reduced the time needed to install anchors.
Location:

St. Louis, Missouri

Architect:

Paric Construction

Railing:

Infill:

Finish:

Clear anodized aluminum cladding (no top cap) with monolithic glass 1/2" thick, PanelGrip2® dry glaze shoe
Comments from Paric Project Team on this project:
"Hollaender's help in engineering a revised anchoring system and the overall faster install time of the PanelGrip2® dry glaze shoe assisted Paric in meeting the extremely tight construction schedule on this project."